Heaven and Nature Sing: 365 Daily Devotionals for Outdoor & Nature Lovers
These folks are the writers and illustrators of Heaven and Nature Sing. Some work in the outdoor industry, some in outdoor ministry and others simply love the outdoors: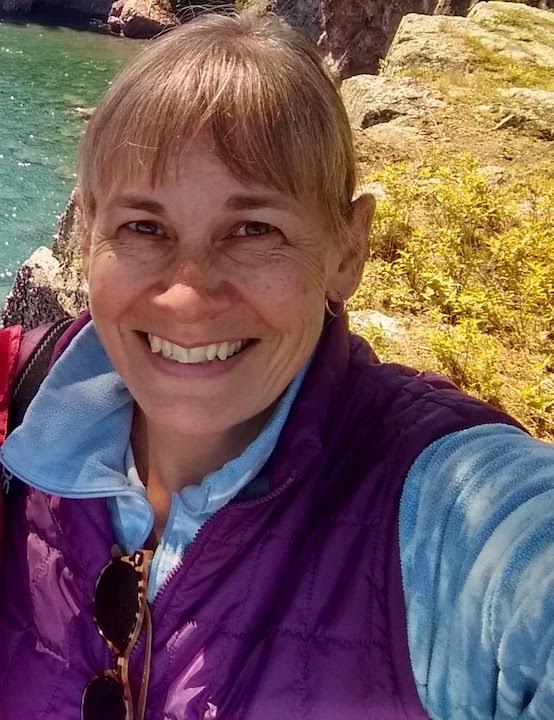 Sharon Brodin
Writer and Editor
Sharon is the editor and principle writer of Heaven and Nature Sing. She's always loved the outdoors and been fascinated by the wonders of God's creation.
She and her husband, Nick, have three adult children, one son-in-law and one super-cute grandson. They live near the Twin Cities in Minnesota.
Besides her client work (that includes writing for paddle company Bending Branches/Aqua Bound) and publishing through Brodin Press, Sharon owns two blogs: Twin Cities Outdoors and Heaven and Nature.
Tracy Blesi
Writer
Tracy hails from the great state of Minnesota. She carries a degree in Christian ministry, a background in bookkeeping and management, and an extreme passion for anything active and outdoors.
Her love of her mighty God, people and nature keep her schedule filled pursuing all three. Her two favorite mottos in Iife are "people are precious" and "Life is short. Work hard. Play harder. Never grow up."
Tracy contributed four devotionals for Heaven and Nature Sing.
Hogan Brimacombe
Writer
Hogan has been working as a campus minister with InterVarsity Christian Fellowship Canada for nine years, encouraging enthusiastic evangelism and transformational discipleship.
His main outdoors experiences come from leading youth in the wilderness hiking and canoeing. He particularly loves backpacking trips in the Rocky Mountains of Alberta.
Hogan contributed three devotionals for Heaven and Nature Sing.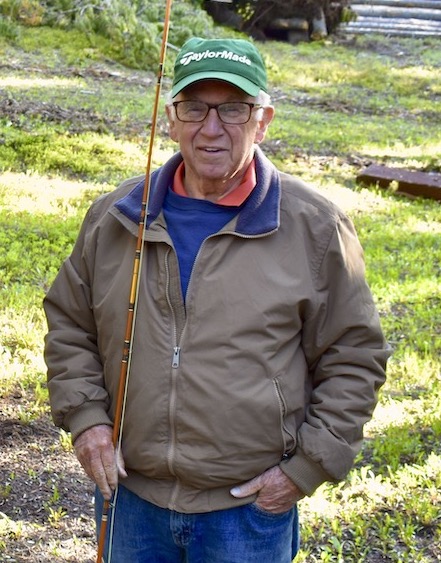 Steve Brodin
Illustrator
Steve has been a professional artist his whole career and also a lover of the outdoors, especially fishing. Steve worked for a variety of advertising agencies in the Minneapolis area and has been self-employed as well.
He's proficient in oil, acrylic and watercolor painting and drawing in both pencil and ink.
Steve happens to be Sharon's father-in-law (they're blessed to have several of his paintings—originals and prints—in their home!)
Steve contributed eight illustrations for Heaven and Nature Sing.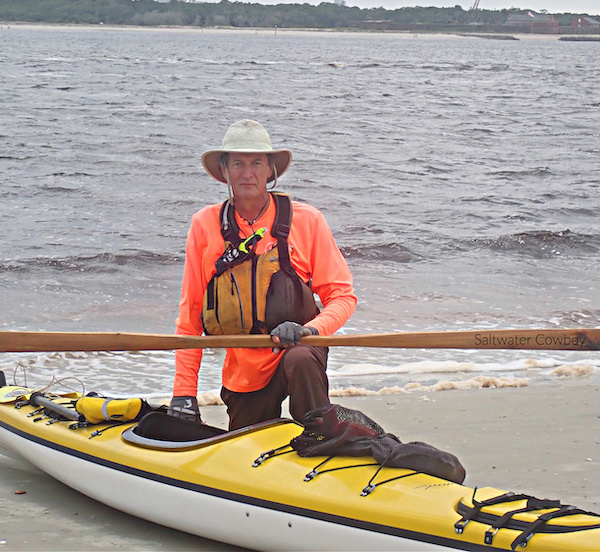 Mark Bullington
Writer
Mark has had over 30 jobs, including serving as a pastor. But mostly he wants to be known as a man who lived and walked with his Father God.
As he tells their kayak guests, "I went to outdoor university for 57 years, got my degree, and landed my dream job."
In 2003, Mark, his wife and their adult children moved from Georgia to Amelia Island, Florida. They would kayak and camp along some of the rivers in Florida. This inspired Mark to start their family business Amelia Island Kayak Excursions. They get to share their passion with thousands of guests each year.
Mark contributed one devotional for Heaven and Nature Sing.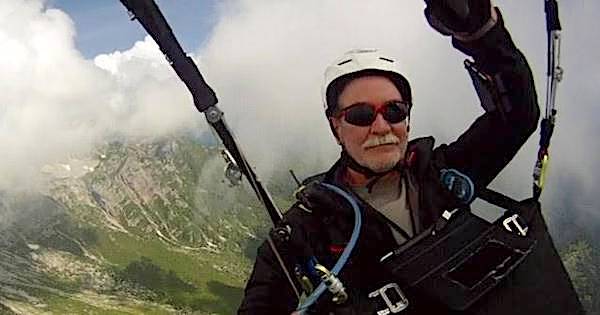 Brian Doub
Writer & Illustrator
Brian is blessed with a wise and gifted wife, four amazing adult children, one beautiful daughter-in-law, and two handsome grandsons.
After serving God overseas for 32 years, he now lives in the beautiful Rocky Mountains where he can paraglide and worship God through His creation from 10-20,000 feet in the air. He teaches others to do the same.
Brian contributed six devotionals and four illustrations for Heaven and Nature Sing.
Jung Ho Park
Photographer
Jung Ho Park is an assistant pastor in Los Angeles, California. Besides his work in his church, he actively spreads Jesus' love and message through his photography on Instagram, Facebook and Twitter.
His photos have been selected more than 130 times by Leica Gallery in 2019/20, and he was awarded by 500px for their 10th Anniversary competition in 2019.
Jung Ho Park's beautiful shot "Little Corona Beach" is the cover photo for Heaven and Nature Sing.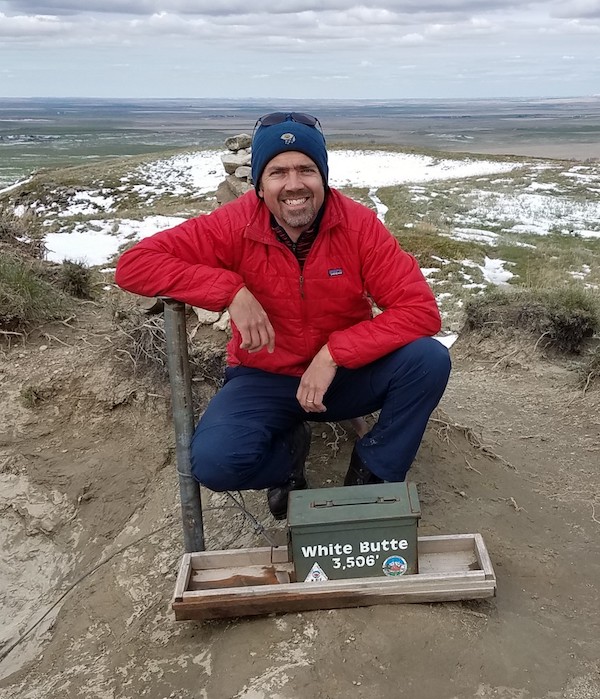 William Hayes
Writer
William has worked since 2009 for the CCO (Coalition for Christian Outreach) as an Associate Chaplain and Director of Wilderness Ministry at Ohio Wesleyan University.
His campus ministry includes mentoring, discipleship, and taking students on wilderness treks all over the U.S. and to South America. He loves college students and is passionate about using experiences in the outdoors to help lead them to Christ.
William currently lives in Delaware, OH with his wife, Jill, and their four children.
William contributed three devotionals for Heaven and Nature Sing.
Emilie O'Connor
Writer
Emilie has felt at home in the outdoors for as long as she can remember. Encountering God's presence and healing in nature are a big part of her testimony. She grew up camping, hiking, backpacking, and canoeing in NW Pennsylvania and continues to learn new skills and adventure by exploring the outdoors in the USA and internationally.
As a nurse, Emilie is enthusiastic about the connection between the outdoors and healthcare through holistic health, herbal medicine, disaster response and wilderness first aid.
She currently lives in Minnesota, is always planning a new adventure, and thinks everything tastes better in the woods.
Emilie contributed 20 devotionals to Heaven and Nature Sing.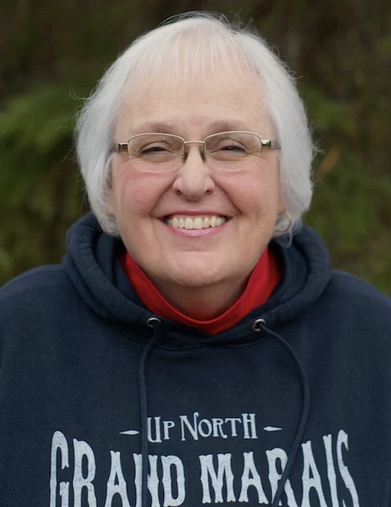 Nancy Patten
Writer
Nancy worked alongside her husband, Mark, for four decades as he directed Okontoe, a non-profit ministry in the wilderness of northeast Minnesota.
She carries the original vision the Lord gave her father to create a "church without walls" where people who wouldn't normally enter a church could find Jesus in a wilderness setting.
She also shares Mark's visions to mentor, disciple, provide hospitality and refuge for those who need a place to rest, a new compass bearing, and to hear the Lord.
Nancy contributed one devotional for Heaven and Nature Sing.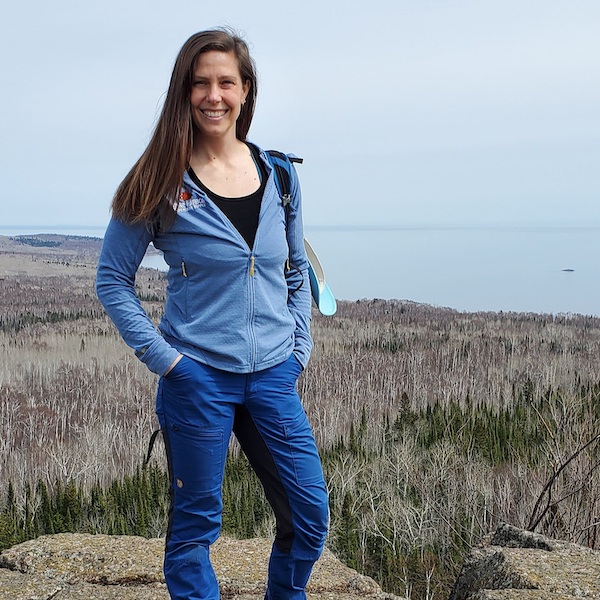 Beth Poliquin
Writer
Beth is fortunate to have lived in many different parts of the US, including Virginia, Hawaii, Arizona, Minnesota and Maine.
She would rather be on the water and gets excited about sports and fitness. She is a paddling instructor and guide, and occasionally wins paddle board races.
She also enjoys hiking and working with girls in sports, outdoor pursuits and spiritual growth.
Her husband and two daughters are her favorite people.
Beth contributed five devotionals to Heaven and Nature Sing.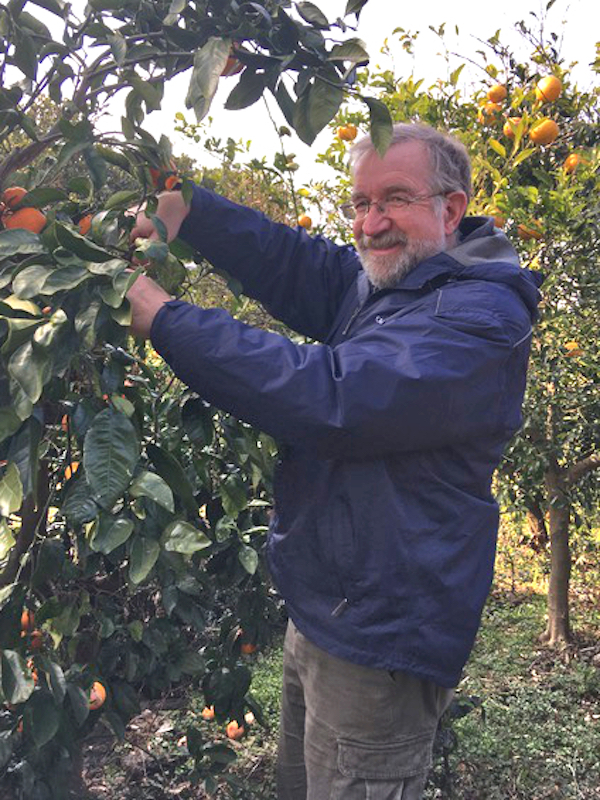 Brian Rupe
Writer
Brian is married to Lynn, father of six children, and grandfather to eleven. He is a retired camp director, having served in leadership positions in five different YMCA camps over 34 years.
His love for creation and the many lessons it provides began in childhood, was further developed in the Purdue University Forestry department and continues as he enjoys spending time outdoors and traveling around the world sharing the good news of Jesus Christ.
He resides in Minnesota. He also serves on the Board of Okontoe, a discipleship-building ministry on the edge of the Boundary Waters Wilderness in northern Minnesota.
Brian contributed 28 devotionals for Heaven and Nature Sing.
Nathan Russell
Writer
Nathan is originally from Pittsburgh, PA, grew up in Michigan and moved to Colorado as fast as he could after graduating from college.
He's been married for 14 years and has lived in Montana with his wife Betsy and four children for the past 13 years as they serve with Youth With A Mission.
Nathan's heart is to be a change-agent in the outdoor industry and to use outdoor skills in all corners of the earth for effective ministry and service.
He and Betsy have pioneered multiple outdoor ministries at YWAM Montana – Lakeside. Nathan is an avid skier and outdoor adventurer and also teaches backcountry medicine.
Nathan contributed one devotional for Heaven and Nature Sing.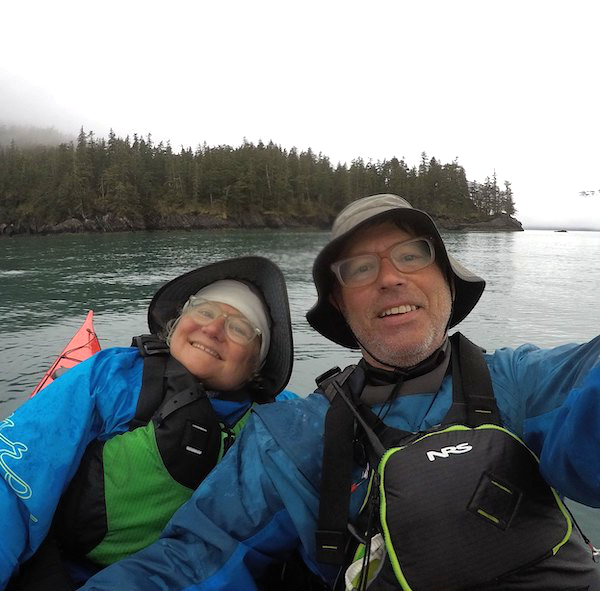 Drs. Neal & LeaAnn Schroeter
Writers
Drs Neal and LeaAnn live mostly in Ironwood, Michigan. Both work as ER physicians in Ashland, Wisconsin.
They own and help manage Whitecap Kayak, a business that operates to mentor youth in leadership and discipleship through kayak guide training. Whitecap's motto is to "Love God, Love People, and Love Creation".
They continue to be enamored by introducing the beauty of Lake Superior—in particular, the Apostle Islands—to paddlers and tourists. Neal is an ACA Instructor Trainer Educator. LeaAnn enjoys practicing hospitality to visitors and guests.
Neal and LeaAnn contributed seven devotionals for Heaven and Nature Sing.
Paul Scoringe
Writer
Paul is from Wellington, New Zealand, and has had a lifelong love of the outdoors and creation. Living in a beautiful and remote part of the world, Paul has enjoyed camping, hiking, the ocean and mountains for much of his life.
He went to YWAM in British Columbia, Canada where he completed a DTS, then served on staff. He also competed a Diploma and Masters in Christian Studies at Regent College in Vancouver.
He lived in Germany in the mid 2000s where he worked at the global head office of Adidas, then returned to New Zealand where he took up adventure racing until starting a family with his wife, Emma. Paul and Emma have two children, Gabi and Mac, and a dog, Coco. He currently works as a freelance sports marketing consultant.
Paul contributed two devotionals for Heaven and Nature Sing.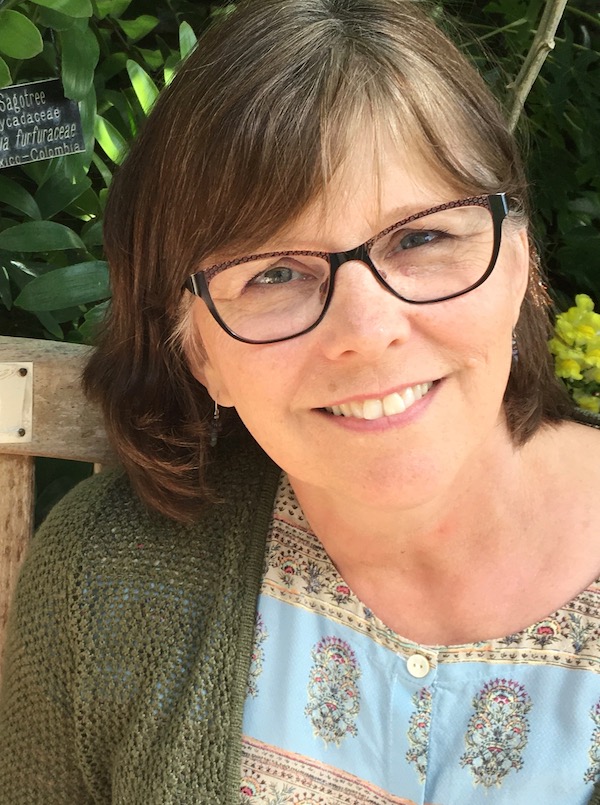 Tasse Swanson
Writer
Tasse has traveled the entire United States and much of the world, and has lived overseas in three different countries.
She loves the smell of a freshly weeded garden, and enjoys biking, paddling, camping, skiing (on water or snow), and riding horseback. She loves studying the word of God during her morning times with Him.
She's a Licensed Marriage and Family Therapist, currently working as the director of her church's counseling clinic. She retired from a 25-year career in psychiatry as a therapist of various degrees at her county hospital.
Tasse has had three wonderful marriages to three wonderful men, and been widowed twice. And she has one precious daughter.
Tasse contributed two devotionals for Heaven and Nature Sing.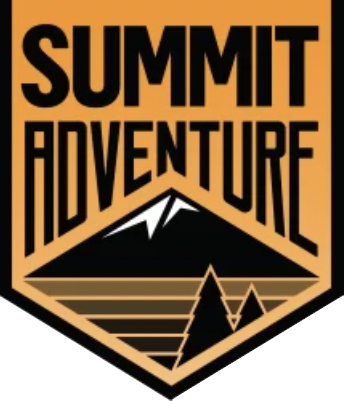 Summit Adventure Team
Writers
Summit Adventure uses experiential education, adventure programming, service, and cross-cultural immersion in their work with teens and up all over the world.
They use backpacking, rock climbing and rappelling to help get people out of their comfort zones and learn more reliance on their adventure-mates and God.
Three from their team (Tom Smith, Alex Witmer and Ariella Carter) contributed one devotional each to Heaven and Nature Sing.
Emil Toader
Writer
Emil Toader (here with his wife, Adriana) serves as President of Missio Link International Foundation (MLI), an NGO based in his native Timisoara, in western Romania.
After studying biblical and theological studies in the UK, he returned to Romania where he was later ordained as a minister.
Among MLI's missions is Alpinis Leadership Center, where Emil and his team provide leadership development through camps and the outdoors for youth, and through training and conferences for adults.
Emil contributed six devotionals for Heaven and Nature Sing.
Kirsten Voorhees
Writer
Kirsten grew up in the suburbs of Minneapolis, playing outdoors from early in the day until the streetlights came on.
Many summers were spent at a camp in Northern Minnesota where her faith grew, as did her love for outdoor adventure.
These days, she floats down a local river in a kayak every chance she gets.
She's honored to be on the Board of Directors of the same camp that greatly impacted her younger years, Okontoe. She enjoys working in Human Resources for paddle manufacturer Bending Branches/Aqua Bound.
She lives in Minnesota with her husband and three kids.
Kirsten contributed one devotional to Heaven and Nature Sing.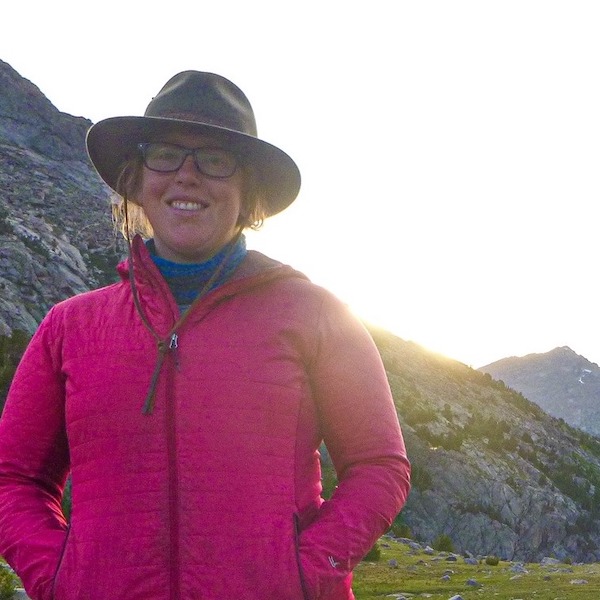 Laura Watson
Writer
Laura was raised in a small community in Southern Wisconsin in a family that was always active in the outdoors, and who instilled a deep love for creation through camping, hiking, kayaking and winter sports.
After traveling the country as a wilderness guide and park ranger, she now is an environmental educator and wilderness guide with Solid Rock Outdoor Ministries in Laramie, Wyoming while also being a full-time wife and mother.
Her passion is to bring people into the wilderness to learn their identity in Christ and to grow as disciples and disciple makers for God's Kingdom.
Laura contributed ten devotionals for Heaven and Nature Sing.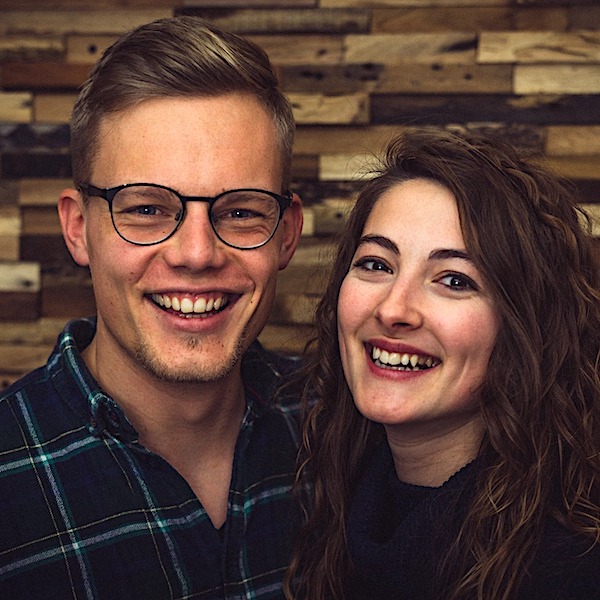 Timon & Steff Weber
Writers
Steff and Timon lead a ministry in the paragliding community of Europe's Alps called PARA|DISE. It's a platform where people can experience and share community with each other and God.
Each summer they tour hot spots of the paragliding scene and create different offers—Morning Meditations, Mountain services and other spiritual offers, but also a lot of paragliding related things.
Their vision is that discipleship grows in the paragliding scene. Besides their website you'll find them on Instagram.
Timon & Steff contributed three devotionals for Heaven and Nature Sing.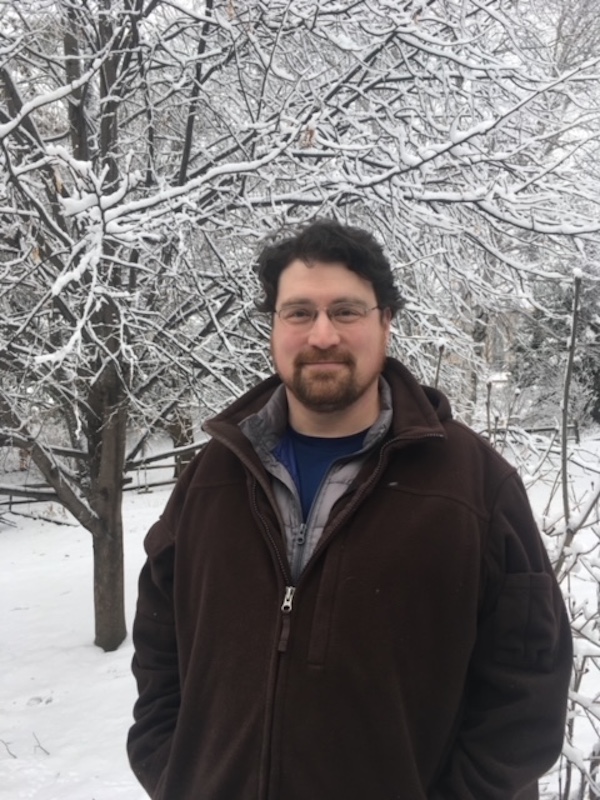 Matt White
Writer
Matt started early in camping as he was born at HoneyRock Camp in northern Wisconsin. After camping in numerous forms as a kid, Matt discovered being a counselor at age 15.
After years in residential camping he was introduced to the Outward Bound process and experiential education.
He now loves to train, support and be in community with people in natural spaces while they discover their next steps with Jesus. He currently does this at Adventurous Christians in Grand Marais, Minnesota as their Executive Director.
Matt contributed four devotionals for Heaven and Nature Sing.