As any follower of Jesus knows, our life involves some "desert seasons." Dryness in any—or many—areas of life.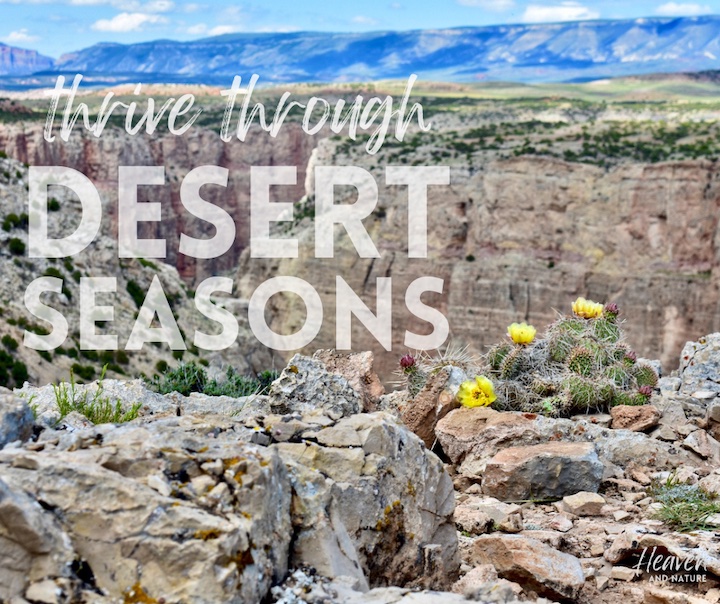 These desert seasons are never without hope!
In Heaven and Nature Sing, there are four back-to-back devotionals in April that talk about these desert experiences and dry spells.
We hope these encourage you:
Like the Desert Wildflowers
One of the most delightful surprises when hiking through desert or desert-like terrain is encountering blooming wildflowers. Those bright petals "rejoice" upon the brown, dusty landscape.
It seems impossible that such delicate beauty can exist in these harsh conditions, yet God created hundreds of varieties of desert wildflowers. And He designed each of them to be able to—not just exist—but thrive in this environment.
Some of them have thick, succulent leaves that store the water it needs. Others take water and store it in their root system. Some are dormant until the rains come, then they come alive.
Do you live in an environment that's spiritually dry or even hostile to your faith? Maybe it's your workplace or school. Maybe there isn't a spiritually-alive church or fellowship near you. Maybe your living situation is less than supportive.
How can you take a lesson from the desert wildflowers to store up the water, the nourishment you need?
One of the best ways is to saturate yourself in God's word by reading or listening to it often—preferably daily. Let His words of life soak into your spirit and mind. Plant those seeds and ask the Holy Spirit to root them deep inside you.
Believe Jesus' promise for the Spirit to "remind you of all that I said to you" (John 14:26).
Store His word in your heart for these dry times by memorizing passages that nourish and sustain you.
Then, like the desert flowers, you'll be able to rejoice even in the middle of your desert. Your spirit will continue to blossom and be glad.
(Excerpt from Heaven and Nature Sing, p. 111/April 16 by Sharon Brodin © 2022)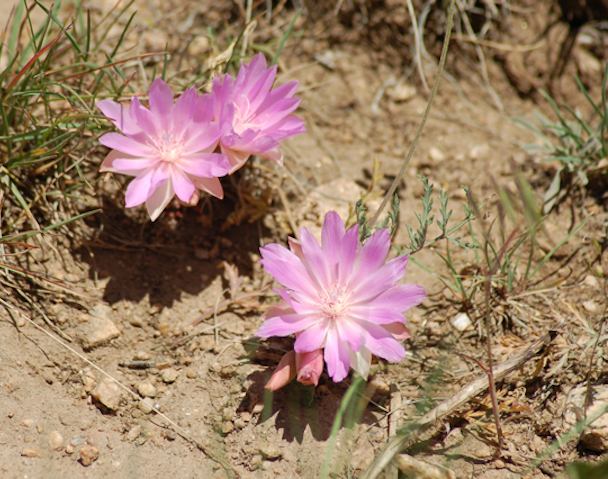 God's Glory in a Dry Land
This prophecy of Isaiah's continues in verse 2 and tells us why the desert will rejoice: "They will see Yahweh's glory, the excellence of our God."
Do you believe you'll see God's glory and excellence even in the dry land? Even in the wilderness season you might be going through?
So much depends on your attitude and what you look for. It's said that in any situation an optimist will always find what they're looking for…and so will a pessimist!
If you hike through a barren landscape just intent on getting through it, you'll miss the beauty, the rejoicing dry land.
If you stare at your feet or the trail ahead of you with a gritty determination to forge ahead and be done with it, you risk passing by the patches of bright color that stand out amid the monotonous browns.
Slow down. Look around you. Look for beauty, small as it is.
Some of the desert flowers are just in bud—they're not blooming yet. Ask the Lord what He wants you to see and experience on this dry, dusty trail. Don't miss what He's after.
Ask Him to show you His glory and excellence right where you are. If you're alert, watching, listening…He'll show you, He'll speak to you.
And you'll truly be able to be glad and rejoice like the desert roses!
(Excerpt from Heaven and Nature Sing, p. 112/April 17 by Sharon Brodin ©2022)
Are You Traveling Through the Desert or Living in It?
There's a difference between traveling through the desert and living there.
When you're traveling through, you bring your supplies with you. You have a pack on your back, you carry your food and water. You plan ahead and know how much you'll need based on how long you'll be there. If your trek is long enough, you may even ship some supplies ahead of you.
But sometimes the Lord brings us into a desert and we don't know His time frame. He even calls some people to live in the desert.
Then we need a different mentality. A different gear list. Even a different set of skills and knowledge.
And, as followers of Jesus, the most important is sometimes a different level of trust. In fact, you'll find this in the lives of mature believers: these desert seasons are what built the level of trust they have.
Are you in the wilderness?
If it's a season, don't be in a hurry to leave it before the Lord has used it to mature you in a new way. Ask Him to produce fragrant flowers that'll bless those around you. Ask Him to produce the fruit He's after in you and through you for this season.
If you live in the desert, learn the skills the Lord has for you to find and store water, find nourishment in Him. Just like He does with the desert wildflowers, He'll give you what you need to thrive in your environment as you lean on Him.
He'll develop life in you—in the desert—so you can partner with Him to further His Kingdom.
(Excerpt from Heaven and Nature Sing, p. 113/April 18 by Sharon Brodin ©2022)
Worship in the Desert
While hiking a trail in the Badlands of South Dakota, I saw beauty in the desert. I was reminded of how God tells us that in the desert His voice is tender, and He makes a way where there seems to be no way.
The Badlands look like a wasteland—miles of parched earth, and intense heat that beats down relentlessly. But I found it holds an evocative beauty and is teeming with life in surprising ways.
I wanted to learn the secrets of thriving in such an aggressive environment. And I want to learn to have that same thriving in desert seasons of the spirit. God wants to speak to us in places that seem lifeless.
Walking that trail with the heat beating down on my head, I was thankful to have enough water. I could only imagine how much more intense it would be if I didn't have what I needed to stay strong and survive.
I was reminded of Psalm 42:1-2 that says: "As the deer pants for streams of water, so my soul pants for you, O God. My soul thirsts for God, for the living God…"
In the Old Testament God miraculously made water appear in the desert for His people. In the same way, God brings forth living water in dry places for us. God is our provider at all times, but we see this especially in dry or difficult seasons.
Worship is something that brings to life spiritually dry areas of our lives. When I praise God through hard situations it no longer feels like I'm fighting against the desert. Instead it feels like God is springing forth secret wells of water to sustain me through the hard times.
Where is there desert in your life? How does God want to speak tenderness and life to you today?
(Excerpt from Heaven and Nature Sing, p. 114/April 19 by Emilie O'Connor ©2022)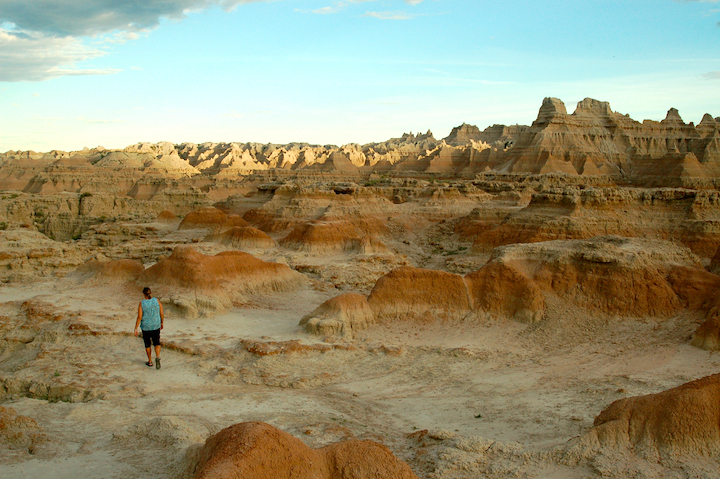 All scriptures from World English Bible, public domain.
Here's more…
Latest posts by Sharon Brodin
(see all)