One of my favorite things about human-powered outdoor activities is the chance to find "hidden" beauty so many people miss.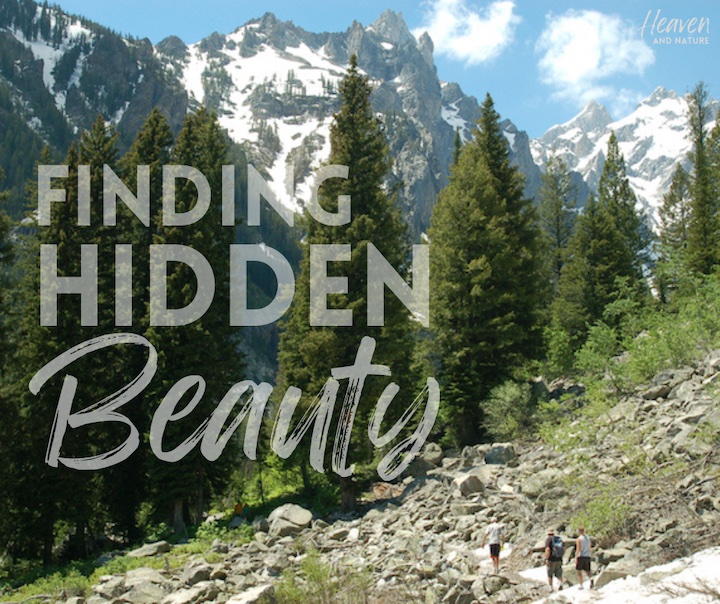 There's something special about witnessing beauty in our natural world that only those willing to make the effort have seen.
Here are a few "hidden beauty" spots we found on family trips while our kids were growing up. I'm sure you've got a list of your own, too!
Cascade Canyon
Grand Teton National Park, Wyoming
When a friend of ours heard our family was heading to the Tetons the summer of 2011, his advice was: "Don't just look at the mountains—make sure you get into the mountains!"
Our last day in the Teton/Yellowstone region took us to Jenny Lake, where we were able to do just that.
The scenery is stunning enough from the parking lot! A short walk took us to the boat that would ferry us across the lake to the trail head. From there we followed the crowds (it was July, after all) along the trail and up to 700-foot Inspiration Point that overlooks the lake.
A Park volunteer on the boat recommended we continue on from the Point and take the trail into Cascade Canyon, where few visitors venture.
Are we ever glad we took his advice!
We left 90% of the people behind and walked on another 15 minutes. The trees parted, the Canyon opened up with the peaks on either side, a clear mountain stream bubbled down towards the falls below. Gorgeous!
Because we were on a strict time schedule we couldn't stay long, but are we ever glad we took that extra half hour.
Dream Lake
Rocky Mountain National Park, Colorado
This was another case of reaping the benefits of listening to a local expert.
We were at the trail head to a number of different hikes—from 500 feet to one lake, to several miles into the mountains. One of the rangers advised us to take the 2-mile roundtrip hike to Dream Lake.
Are we ever glad we took her advice!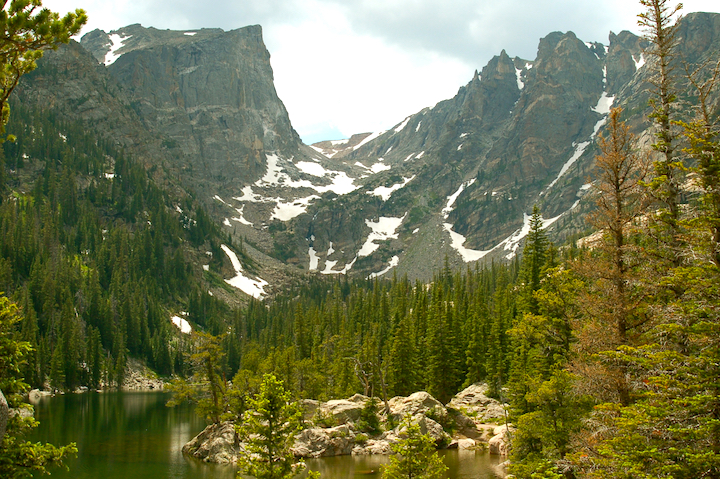 This very moderate trail takes in some of the most gorgeous mountain views I've ever seen. While in Rocky there are stunners from the highways too (as in most of our National Parks), taking it in on-foot is a different experience.
Our destination—Dream Lake—is the quintessential alpine lake. Just what we picture in our minds: clear, green, surrounded by trees and snowy peaks.
Eddy Falls
Boundary Waters Canoe Area Wilderness, Minnesota
This one is the most remote of the three examples. The national parks mentioned above get a few million visitors each year, with a percentage of them going on the hikes we took.
This one is hidden away in the Boundary Waters, only reached by a 13ish-mile paddle and portage trip.
The BWCAW averages just 250,000 visitors a year. Only a small percentage of them take the route that uses the portage between the South Arm of Knife Lake and Eddy Lake.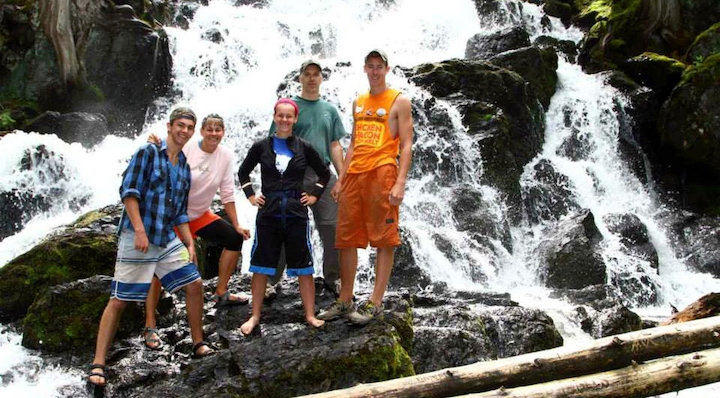 The 75-foot elevation difference between the lakes creates a picturesque stream that cascades down amidst large moss-covered rocks and under criss-crossed cedar trees that have aged and fallen over.
Eddy Falls is the name we christened it with—I don't know that it has an official name.
Our family visited this remote and lovely spot during a 2013 multi-day canoe trip together.
Shovel Point
Tettegouche State Park, Minnesota
The Visitor Center at Tettegouche State Park is one of the most popular stops on the North Shore of Minnesota. Hundreds of thousands of visitors stop each year.
Of those, a great many take the short and steep hike to the cliffs of Shovel Point that overlook Lake Superior a couple hundred feet above the water.
But those high cliffs are where most hikers turn around. We keep going to get even more spectacular views with only a fraction of the people along with us.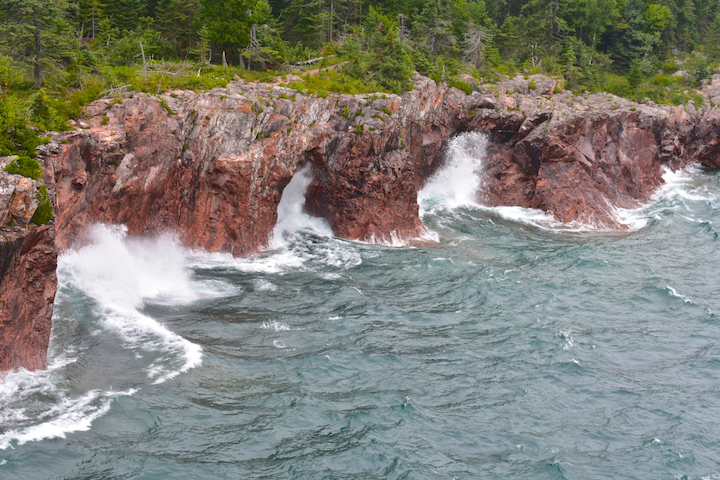 The trail continues to the end of the point and it's very possible to keep hiking and rock-scrambling around the other side. The deep green waters of Superior are so beautiful, and you can see where its crashing waves are carving out sea caves in the shoreline.
No matter how many people stop at the Visitor Center (the parking lot is often packed in the summer), there are never more than a handful on the rest of Shovel Point.
Black Mountain Summit Hike
Bighorn National Forest, Wyoming
The Bighorn Mountains in northcentral Wyoming is very popular with the locals. But otherwise not nearly as well-known as their neighboring national parks.
Our family has camped there for a few days twice now. One of the reasons we love it so much is how few people there are, and yet the beauty is stunning.
I don't know how many people do the Black Mountain hike every year. Based on how hard it was to find the trailhead, I'm guessing not many!
But I wanted to hike it, so my son and nephew joined me for this 4-mile up-and-back during our 2019 trip. It's a thigh-burner for sure, but well worth the reward of this view:
Every time I get to witness something this incredible I always wonder how many other people have made the effort to see it.
God's Hidden Things
Proverbs 25:2 says:
"It is the glory of God to conceal a thing, but the glory of kings is to search out a matter."

World English Bible (public domain)
I love that verse! I think of it when we have experiences in nature like I've described above.
When He created nature, the mountains and valleys, animals and flowers so much has been hidden. The microscopic world and galactic world were hidden for thousands of years before people got to see what they're really like.
When we take time to search out those things He's concealed, I think He loves that. It could be beauty in the natural world, or things about ourselves and others we're close to that we discover.
It could be hidden treasure in His revealed word, or in His character.
When we take time and make effort to find this kind of hidden beauty it gives Him glory! And it makes us so grateful that we get to be part of it.
Here's more…
Latest posts by Sharon Brodin
(see all)